Giving Back to Our Community
The Greater Cedar Rapids Open has contributed more than $158,000 – mostly to youth-related charities – since its inception in 1999. An official Internal Revenue Service Qualified 501 (C-3) organization, the GCRO made over $17,000 in charitable donations in 2016.
Become a Beneficiary
Each year, we review our charitable giving and accept written requests of one page or less to: GCRO, P.O. Box 10034, Cedar Rapids, IA 52410. If you have questions, send an email to gcropen@gmail.com.
Charitable Beneficiaries to Date: $158,000+

Boys & Girls Club of Cedar Rapids
$35,000

Camp Courageous
$23,600

Cedar Rapids Optimist Junior Golf Association
$24,100

American Red Cross
$9,500

Iowa PGA Foundation Swing with Kids
$16,000

Local High School Golf Times
$9,380

Big Brothers Big Sisters
$4,250

Four Oaks
$4,750

The Salvation Army
$5,000

University of Iowa Holden Comprehensive Cancer Center
$3,000

Camp Hitaga; Campfire Boys & Girls Club
$1,500

Camp Tanager; Tanager Place
$1,500

Aging Services, Inc.
$1,200

GIVE Foundation (Golf for Injured Veterans Everywhere)
$2,000

Veterans Administration Iowa City
$2,000

Linn-Mar Foundation Indian Creek Playground
$1,000

St. Luke's Child Protection Agency
$500

Community Free Health Clinic
$500

Johnson School of the Arts Playground
$500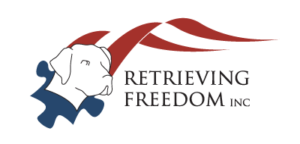 Retrieving Freedom Inc.
$1,000